So you know how you get a wild hair one day and decide to clean out all the kitchen cabinets and you find that you actually have 6 little wooden cutting boards? Then right in the middle of everything you stop what you're doing and go up to the craft room with them instead of just throwing them out?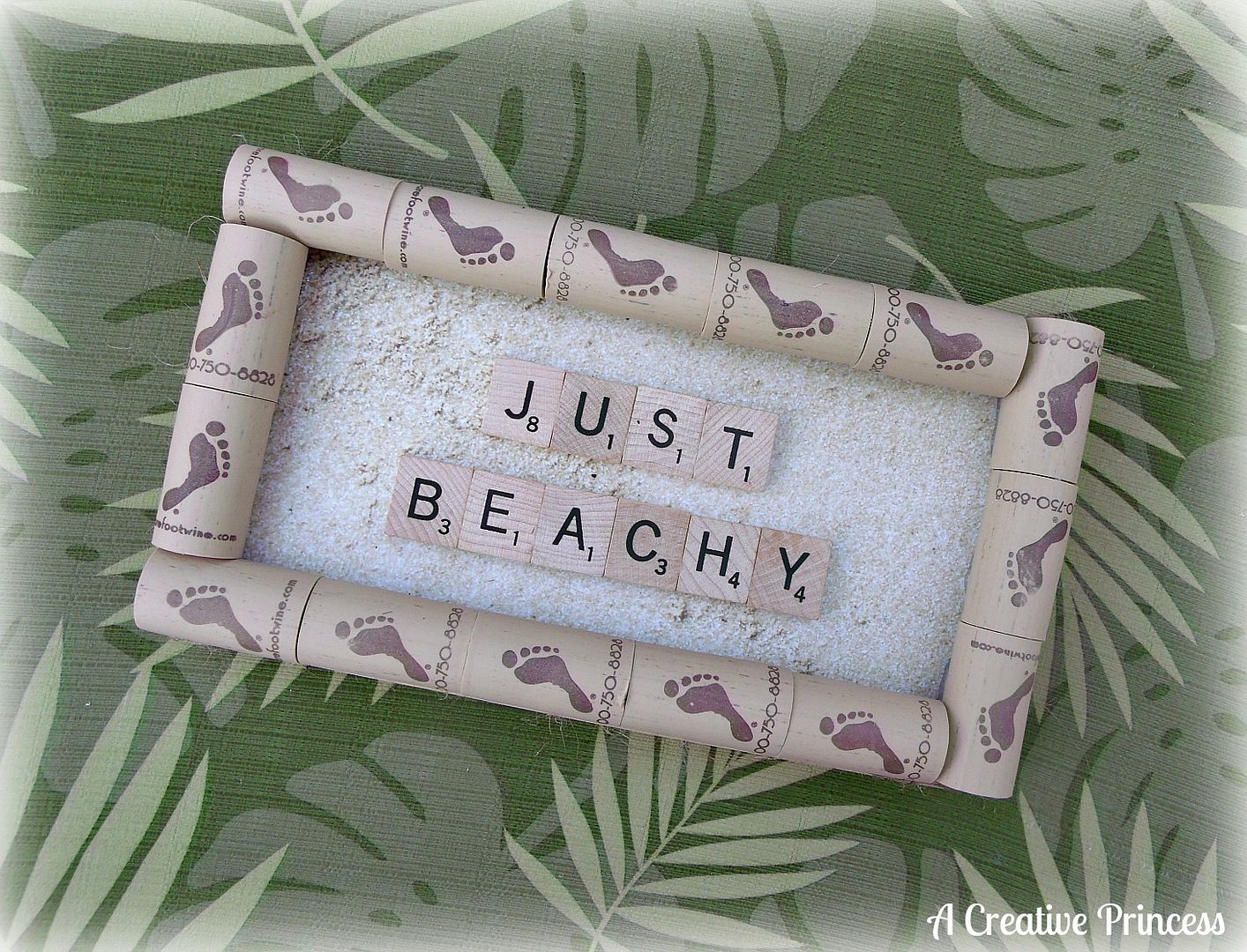 Yep, that would be me. Oh, and then your husband comes home from work and finds the whole kitchen unpacked and you tell him you've been slaving in there all day. Yep, did that too!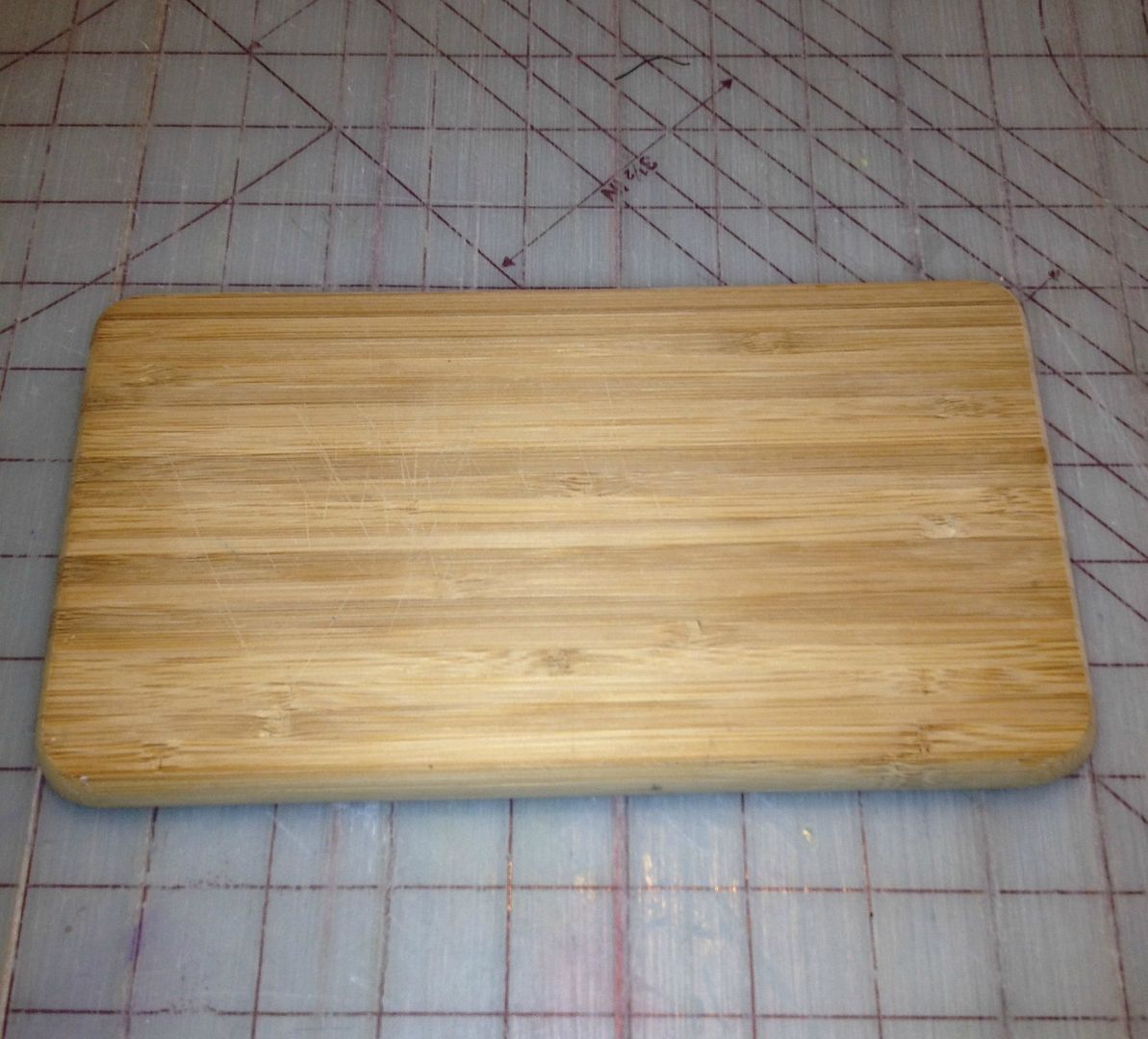 I couldn't bring myself to throwing away perfectly good pieces of wood.
I took one and painted it first and then mod-podged sand scrapbook paper to it.
I just love those barefoot wine corks that a friend saves for me so I glued them around the edge and added the Scrabble tiles.
To hang it, I glued jute to the back. Cheapo way, but it works!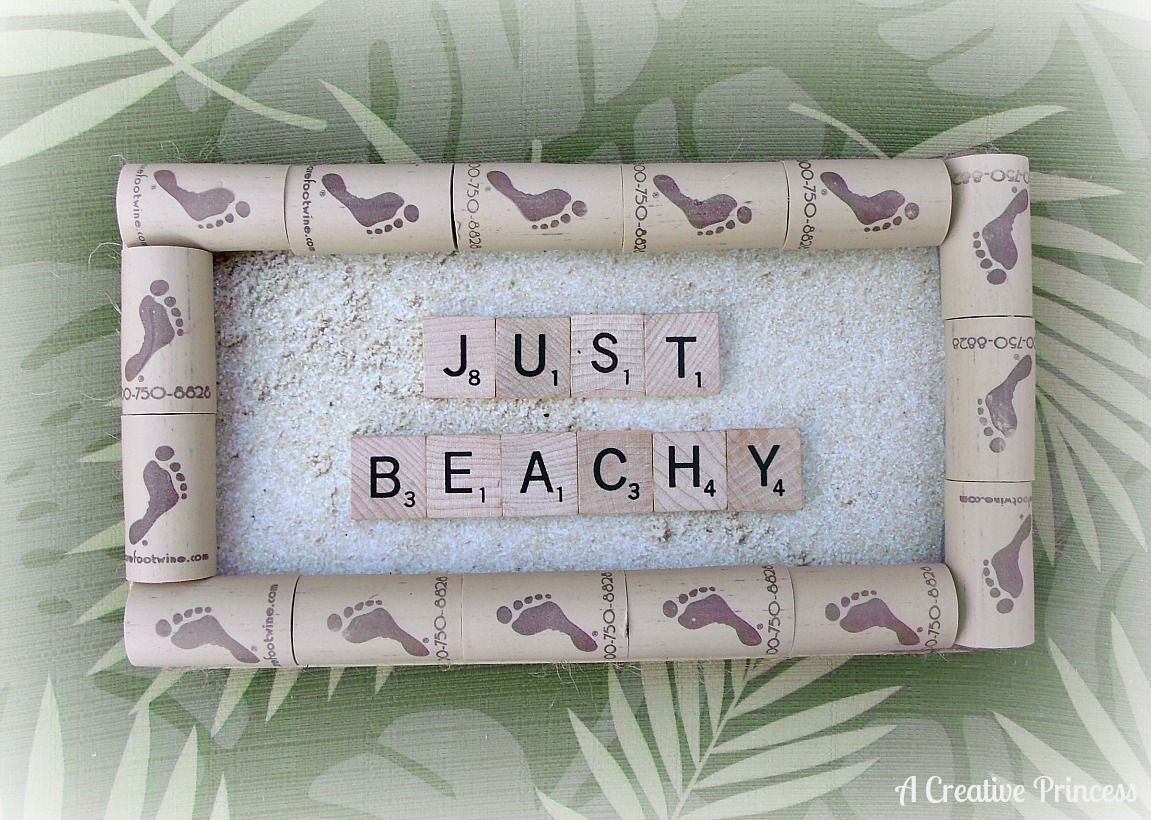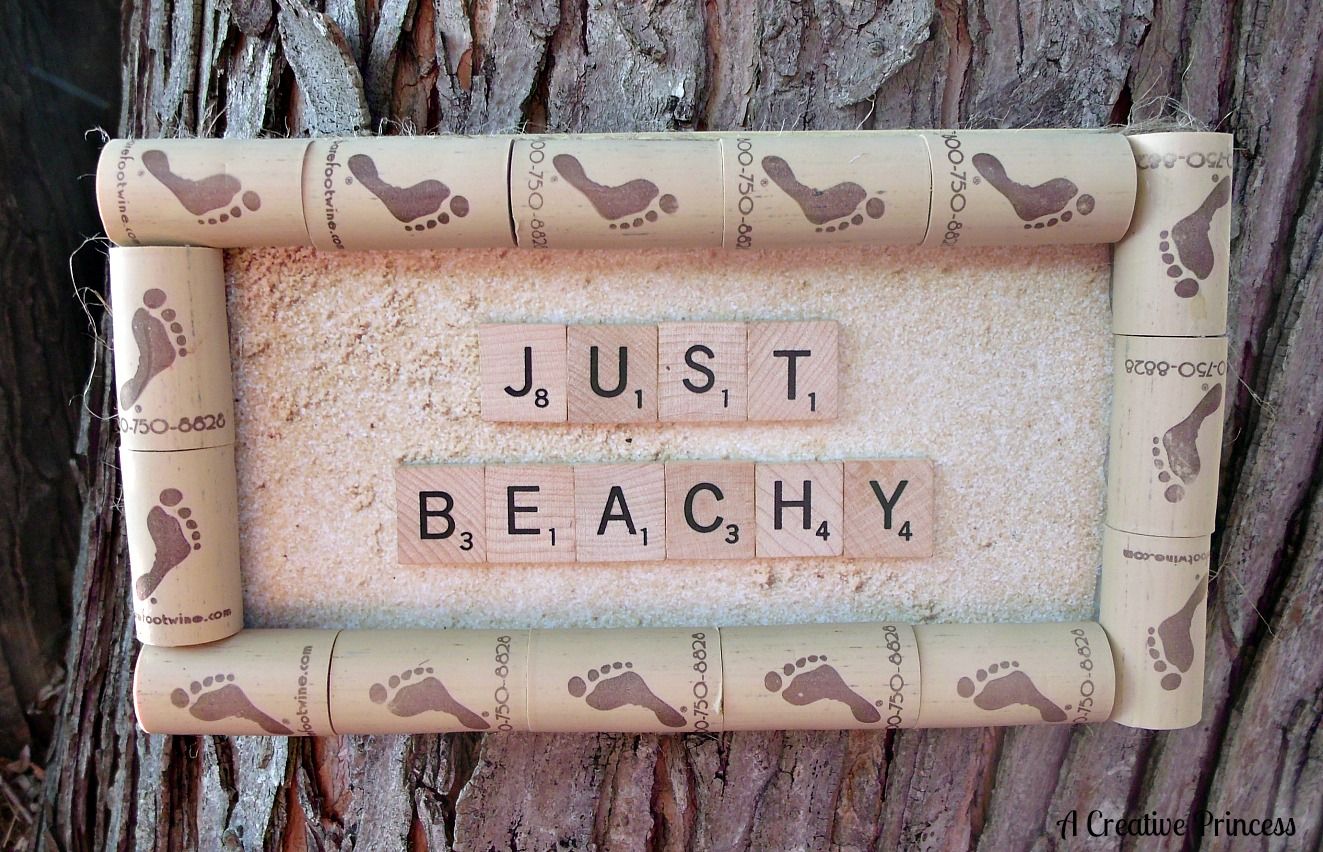 One last little reminder of our great summer we had!
Have an awesome weekend!
I join
These
parties every week.